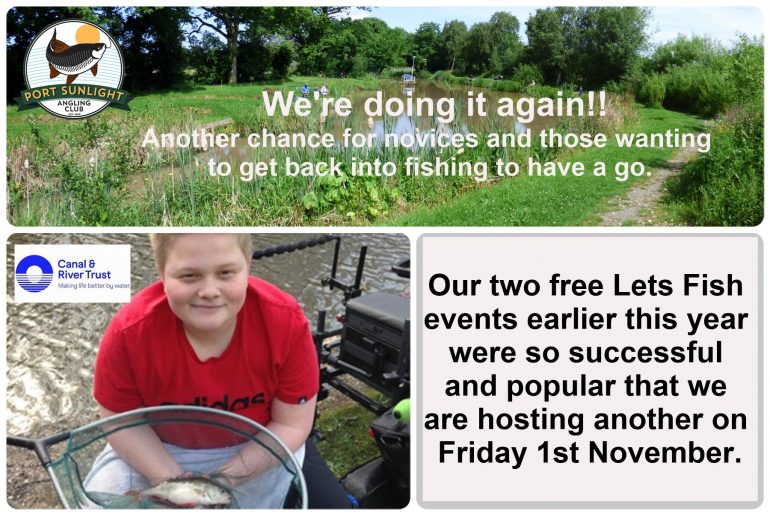 Port Sunlight Angling Club are to host another Free Let's Fish Event in conjunction with the Canal & River Trust at our Idyllic Fireman's Pool, Hooton Road On Friday 1st November from 10am
This is another great opportunity
for novices, young people and their families and anglers wishing to return to
fishing to get out into the fresh air for a day and have a go.
Aimed at complete novices and
beginners of all ages, several licenced Level 2 Angling Coaches with Angling Support
Coaches will deliver 30-minute taster sessions throughout the day. All the tackle
is provided, you just turn up and fish. Booking for the Event is through  Eventbrite where full details on the event and directions can
be found.
Ordinarily
you would need an Environment Agency licence to fish anywhere, however, we have
obtained an exemption for you on the day.
'Don't miss out 'Book Today'