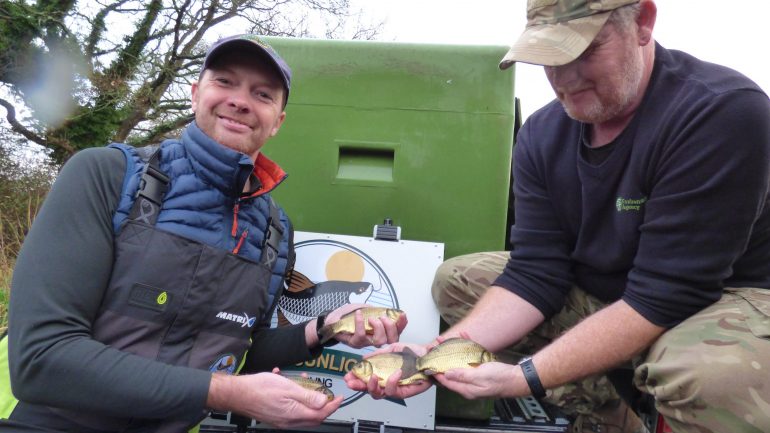 PSAC Receive 600 Crucian
Port Sunlight Angling Club are one of the fortunate clubs to receive a stocking, in our case, 600 two-year-old Crucians supplied by the EA as part of the National Crucian Conservation Project which is funded by the Angling Trust.
These are fish bred and reared by the EA's own Fish Farm at Calverton in Nottingham. One of the excellent uses of funds raised from our EA fishing licences.
Many of our quite intimate old farm ponds still hold Crucian, however, they were historically full of pure Crucian but have suffered with predation for which we now have controls in place and a couple of harsh winters in recent years. After speaking with our local EA officer it was agreed that our pools satisfied the criteria for restocking, so a bid was made.
We are very happy to announce that our fish have now arrived and introduced into our Hut, Bream & Newby pools. A very silver or should I say pure gold lining on what was a very dull and wet day.