October Let's Fish Events
Have you or one of your Sons, Daughters or Grandchildren ever wanted to learn how to fish?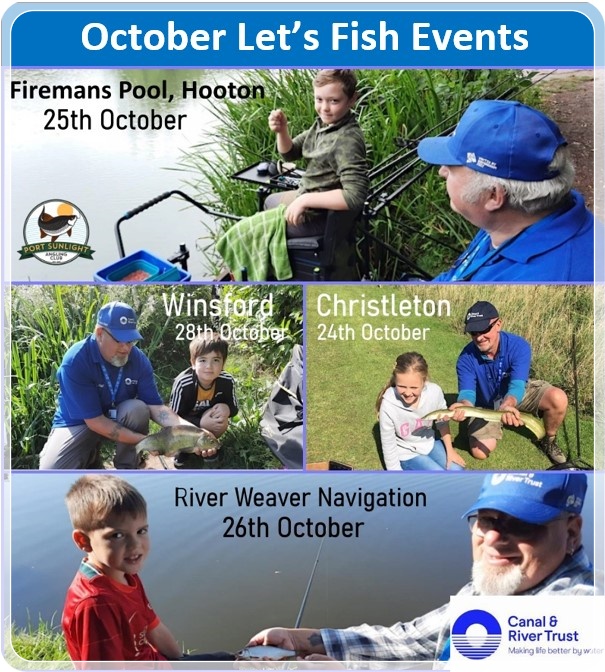 Here is a great chance to have a go at one of the free Let's Fish Events being held by PSAC and WDAA in conjunction with the Canal & River Trust during this October.
To find out more and to book on to one of the events just click on one of the following links.
Tuesday 25th October – Firemans Pool, Hooton (PSAC)
Monday 24th October – Shropshire Union Canal, Christleton (PSAC)
Wednesday 26th October – Weaver Navigation, Sutton Weaver (PSAC)