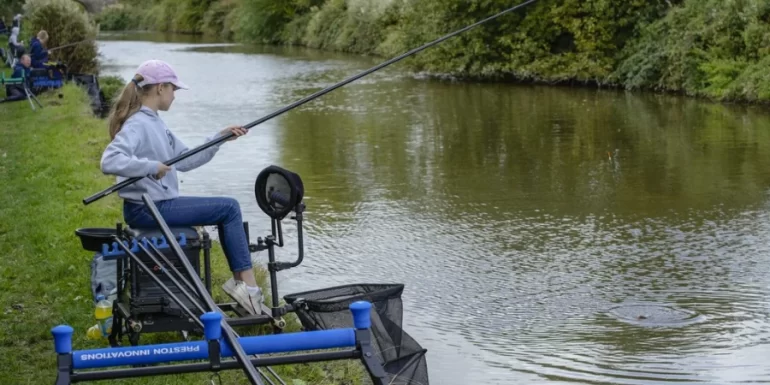 Our club are so proud of one of our Junior members, Penny Prinold
Our club are so proud of one of our Junior members, Penny Prinold
Penny was chosen to take part in the 2022 Commonwealth Games Communities Celebration held on the Shropshire Union Canal.
Fishing in the all-girl English Communities Red Team, they won the gold, beating the silver medal all- boys team by a single point.
Click HERE to read all about Penny's fishing journey.
We would be happy to help any of our current or prospective young people who are inspired by Penny's story and want to follow in her footsteps. If you know of any young person who would like to progress their fishing, we have coaches and equipment to help them achieve this. Just let us know through our Contact Form.