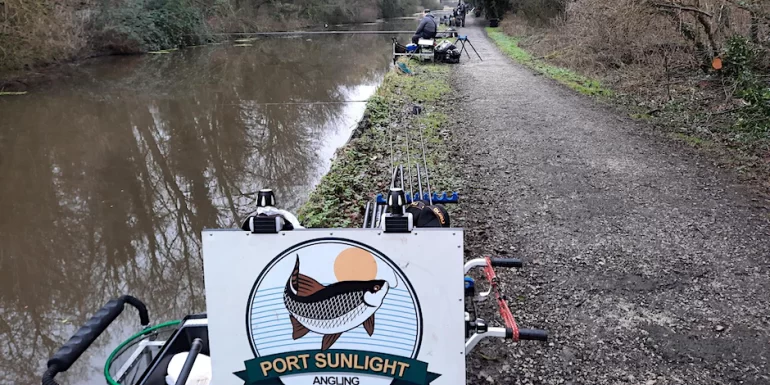 PSAC To Host A CRT National Canal Pairs Qualifier
PSAC To Host A CRT National Canal Pairs Qualifier On The 2nd July 2023
We are proud to anounce that we will be hosting one of the Canal & River trusts National Canal Pairs Qualifiers this year on our stretches of the Shropshire Union Canal between between Backford Bridge 133 and Meadow Lane Bridge 139 on 2nd July.
If you and a friend fancy giving this enjoyable day ago Basic cost of entry is £25.00 per pair: £20.00 going directly to the final prize pot, (the top 8 pairs will be paid out) £2.50 goes to Eventbrite Fees, £1.25 goes in Administration and £1.25 goes to support the Let's Fish programme. Further details and tickets can be found HERE. or National Canal Pairs Qualifier – 02/07/23 – Shropshire Union Canal-Chester Tickets, Sun 2 Jul 2023 at 09:00 | Eventbrite
If you enjoy fishing canals don't miss out get yourselves booked in.